IDEAL's intelligent sensor system monitors air quality so you don't have to. In Automatic Mode, your IDEAL air purifier continually monitors for increased dust and pollen levels, then adjusts the cleaning performance level automatically. 
Air Quality Indicator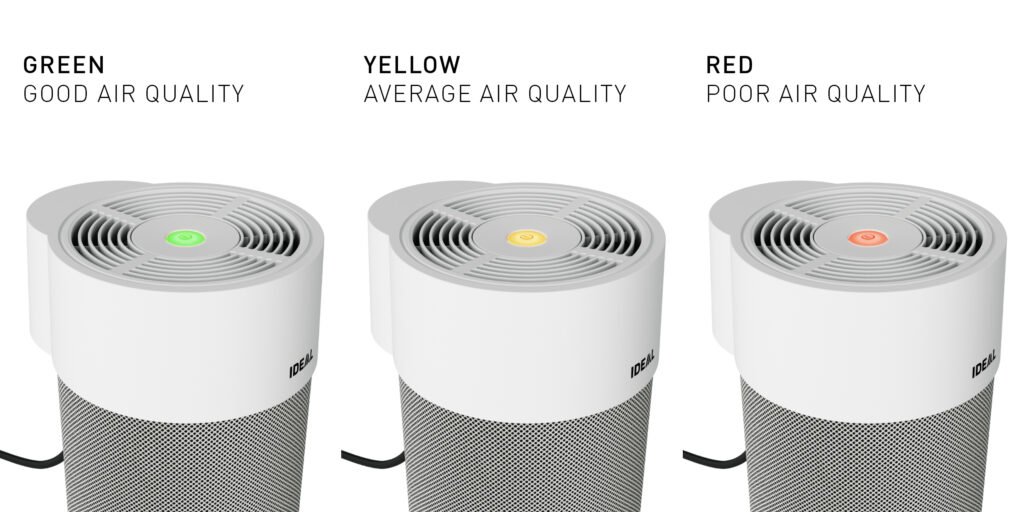 The quality of the air is indicated by three different LED color codes, green for good air quality, yellow is average air quality, and red means poor air quality.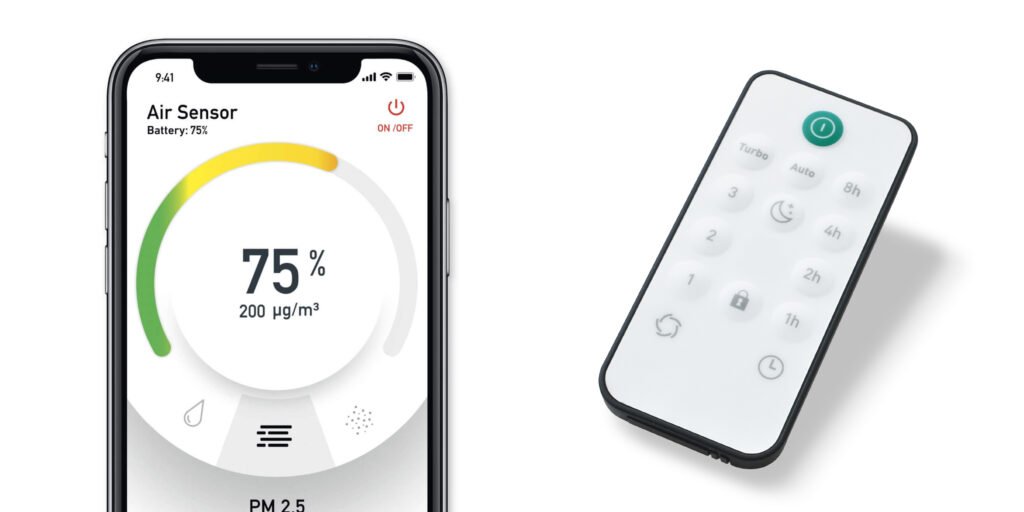 You can also manually adjust the cleaning performance level of your IDEAL air purifier either with the easy-touch control panel, with the remote control, or through the IDEAL AIR PRO app. The app gives you further control and customization of your devices and is available for free on Google Play and the Apple App Store.
The Hercules H14 does not have LED color-coded indicator lights, it offers easy manual operation: the fan speed can be set in 5 levels via the robust rocker switches. After switching off and on again, the last selected fan speed remains stored. This machine cannot be connected to the IDEAL AIR PRO app.
Remote control comes with the AP40 PRO, AP60 PRO, AP80 PRO, and AP140 PRO; it is not available for the AP30 PRO and Hercules H14.