We think IDEAL's brand-new height adjustable fan is the best oscillating fan to launch in 2022 and here's why. No matter what you're looking for – short or tall, super quiet, powerful, remote controlled or easily adjustable, the Height Adjustable Oscillating Fan by IDEAL has it all.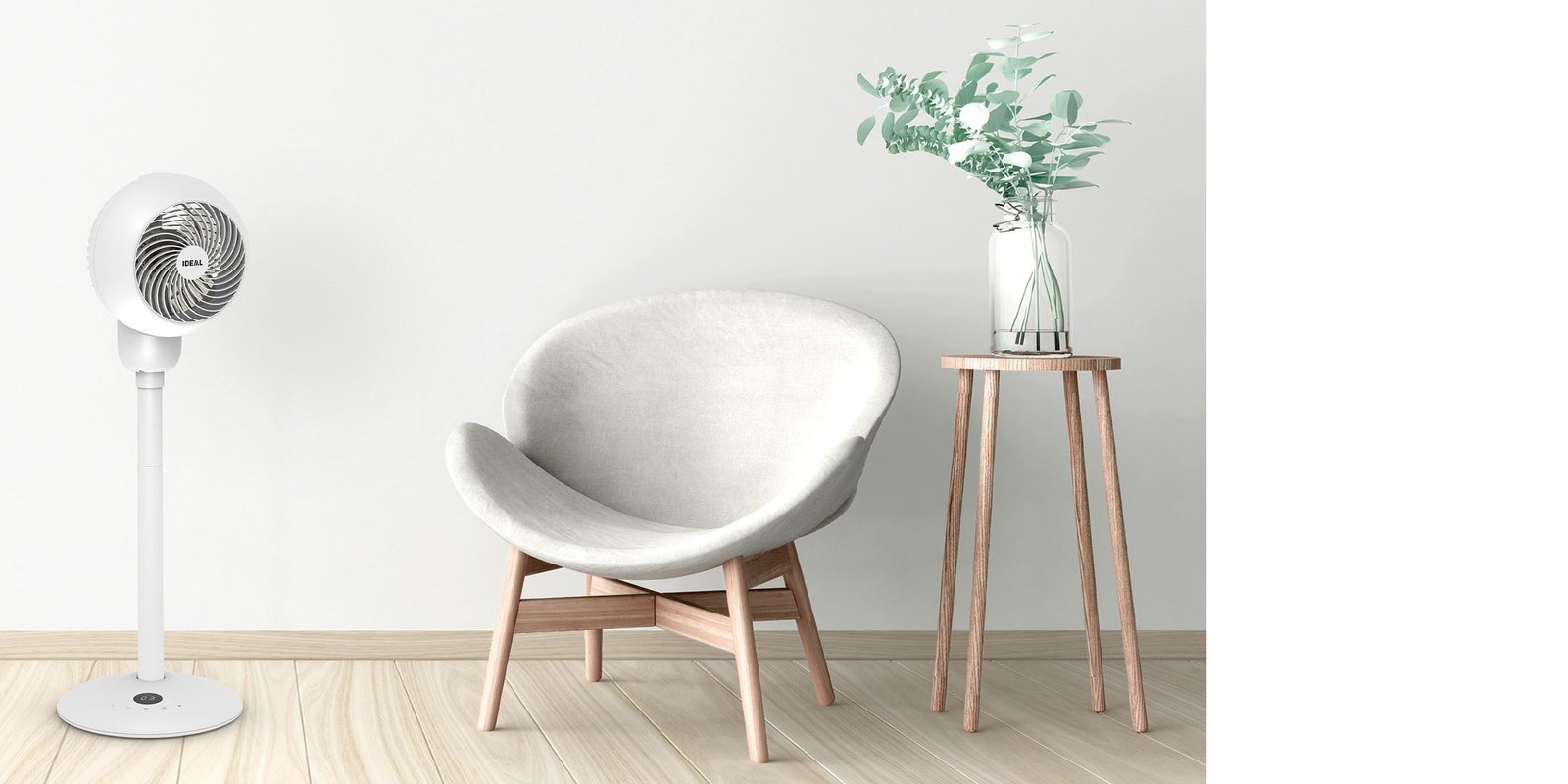 Impressive Airflow and Circulation
IDEAL's Height Adjustable Oscillating Fan utilizes aerodynamic principles to create strong, yet gentle airflow. It perfectly circulates the air in the entire room up to 26.2 feet due to its unique German-design.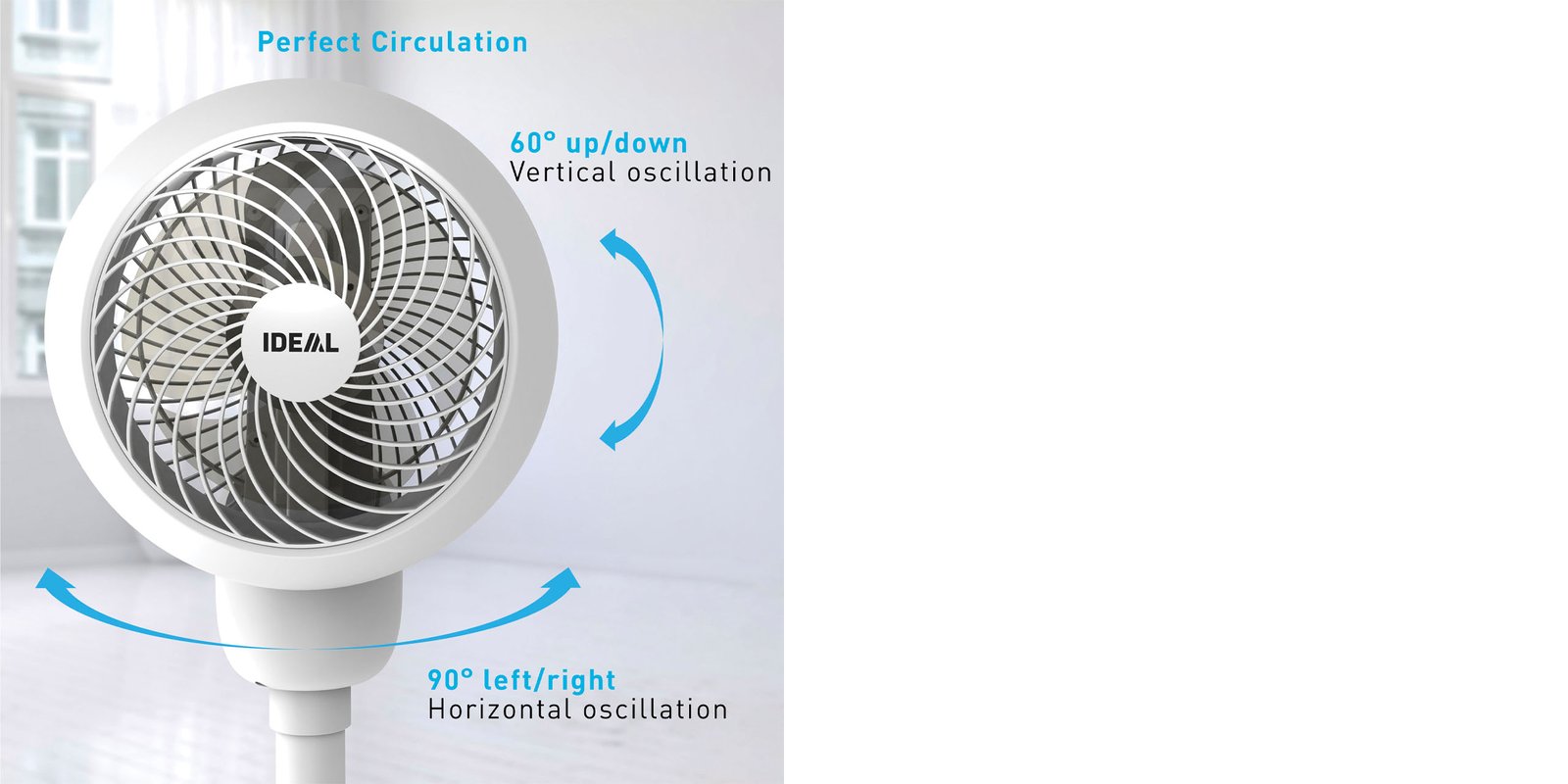 Horizontal and Vertical Oscillation
With the dual-axis oscillation technology, incredibly, the fan oscillates up to 90-degrees horizontally and 60-degrees vertically to evenly distribute air around the entire room.
2 Sizes in One
The handy extension rod allows the fan to be converted from desk fan (20.9 inches) to pedestal fan (35.6 inches) in seconds.
Super Quiet Performance
The brilliantly German designed and German-made fan motor and 3 low-vibration fan blades are incredibly quiet.
Easy Touch-Base Control
All functions (on/off/vertical or horizontal oscillation/level 1, 2, 3, 4) can be intuitively controlled via the touch-base controls located at the base of the fan.
Remote Control
All the fan's functions can also be conveniently controlled using the included remote.
Versatile Use
Especially since the fan is easily adjusted from tabletop height to pedestal floor fan height and is incredibly quiet, the Height Adjustable Oscillating Fan is extremely versatile. It's perfect for the workplace in the breakroom, your private office, in reception areas, restaurants, nail salons or on your desk, as well as at home in the living room, on the kitchen counter, in the kids' rooms, nurseries, living room and other high-traffic areas.